'Fearless' Title Sequence
Netflix Original Series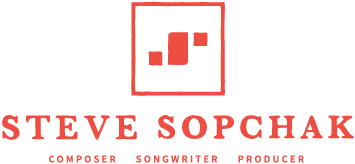 The Tragedy of Macbeth
Official Trailer | Apple TV+
Tubi
Terror On Tubi: Teaser Trailer
Rocket Mortgage
Enthusiastic Duck
Serengeti
Built To Endure
Regions Bank
Greatness In The Grind
Leinenkugel's
Rooftop Party
Coca-Cola
1,000 Name Celebration
HausVac
Love Is In The Air
Gillette
Mach 3 with Neymar
Ashley Furniture
This Is Home
7UP
99 Cents Only Stores
Acura
Adobe
Amazon
American Express
Android
Apple
Ashley Furniture
AT&T
Burt's Bees
Biktarvy
Bill.com
Bleacher Report
Blue Cross Blue Shield
Burger King
Cadillac
California Avocado
California Milk
Campbell's
Capri-Sun
Carl's Jr.
Chase
Chick-fil-a
Chobani
Chrysler
Coca-Cola
College Humor
Covergirl
CVS
Dewars
Dick's Sporting Goods
Dos Equis
Eastbay
Emerson Electric
Etsy
Expedia
Fidelity
Finish Line
FitBit
Funky Buddha
Funny Or Die
FX
FXX
G90
GAP
Gillette
Google
Got Milk?
GQ Magazine
H & R Block
Hasbro
HausVac
Hermes
Hogan
Instagram
InStyler
Intarcia
Jack Link's Jerky
Jaguar
Jefferson's Bourbon
Jersey Mike's
Kellogg's
Kia
Krafton
Last Empire: WarZ
Lean Cuisine
Leinenkugel's
LinkedIn
Lowe's
Marriott
Mastercard
Mattress Firm
McDonald's
Mercedes
Merck
Microsoft
Mitsubishi
Mott's
Ms. Meyers
NBC
Netflix
Nike
Nintendo
Nutella
Orange Theory
Organic Valley
Paybear
Pernod Ricard
Pizza Hut
Planned Parenthood
PUBG: New State
Publix
Puma
Quaker Oats
Quicken Loans
Reebok
Regions Bank
Rocket Mortgage
Salesforce
Samsung
Seagrams
Serengeti Sunglasses
Shopware
Sketchers
Sunkist
Taco Bell
Target
Tesla
Telekom Deutschland
TikTok
T-Mobile
TOMS
Toyota
Trelegy
Tubi
Tupperware
Ubisoft
United Healthcare
US Cellular
Verizon
Virgin Mobile
Visa
Vitamin Water
VW
Walmart
Warner Brothers
WaWa
Western Union
Wunderman Thompson
YouTube
Zillow
About Steve
Steve Sopchak is a composer, songwriter, recording engineer, and producer from Syracuse, NY.
Working from his multi-studio recording facility, The Square Studio, Steve's music has topped industry charts and been featured in movie trailers, television shows, and hundreds of advertising campaigns for some of the biggest brands in the world.
Noteworthy credits include co-writing and producing several Billboard Top 200 albums and Top 10 radio singles, scoring the Emmy-nominated Netflix docu-series 'Fearless,' producing the music for Coca Cola's award winning '1,000 Name Celebration' campaign, and contributions to dozens of major motion picture and television series trailers. In 2023, Steve's music has won at The Guild of Music Supervisors Awards (Best Music Supervision / The White Lotus: Season 2 Trailer), The Golden Trailer Awards (Best Music / Babylon), and has been nominated for a Mark Award (Best Use in a Promo / The White Lotus: Season 2 Trailer).