Motionless In White
Another Life: Motion Picture Collection (feat. Kerli)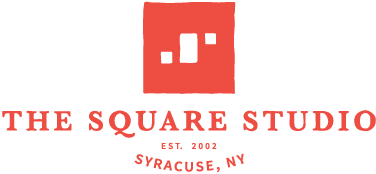 Ice Nine Kills
Can't Help Falling In Love With You
Motionless In White
Another Life: Motion Picture Collection (feat. Kerli)
Another Day Dawns
Look At You
Sirens & Sailors
I'm Not Sorry
The Venetia Fair
The Day I Set Them Free
Rookie Of The Year
Love/Me/Crazy
So Last Year
Minutes Away, Worlds Apart
Timeshares
From An Admirer, Not Darryl
Old Best Friend
Living Alone
Inclusive Or
My Three Queens
Anchor Eightyfour (CA)
Assault Records (Germany)
All In Vinyl (UK)
Aux Records (NY)
Badguy Wrestler Records (KS)
BettyElm Records (NY)
BrokenHeart Records (NY)
BrkenMirrr Records (PA)
Cars And Calories Records (Japan)
Djibouti Records (NY)
Dullest Records (PA)
Fearless Records (CA)
Flesh and Bone Records (FL)
Glycemic Records (NY)
Hardcore Is Dead (NY)
Hex Records (NY)
Hopeless Records (CA)
Ice Grills Records (Japan)
intheclouds Records (NJ)
I Surrender Records (NYC)
Kind Of Like Records (NY)
Kiss Of Death Records (FL)
Kung Fu Records (CA)
Limbless Records (OR)
Little Heart Records (KY)
LSR Records (NY)
Mightier Than Sword Records (NYC)
No Sleep Records (CA)
Outerloop Records (MD)
Panic Records Records (WA)
Raise Your Fist Records (NY)
Red Blue Records (MA)
Second Place Records (CT)
Side One Dummy Records (CA)
Spartan Records (WA)
Stack Your Roster (Canada)
6131 Records (CA)
Tiny Engines (NC)
Too Close To Call Records (OH)
Tooth And Nail Records (WA)
We Are Triumphant (MA)
About The Square
The Square Studio is a multi-studio recording facility located in Syracuse, NY.
Owned and operated by Steve Sopchak for over fifteen years, The Square Studio has cultivated a well-backed reputation as one of Central New York's best places to make a record. What began in a basement in 2002 as a creative hub for regional punk/hardcore musicians has since evolved into a professional multi-room facility with a long track record of excellence and a continued focus on pushing the boundaries of recorded music to meet the unique sonic needs of every client.
Over the years, The Square Studio has worked with hundreds of nationally respected artists and record labels. The music created here has gone on to top Billboard Charts and reach hundreds of millions of ears cumulatively. More importantly, success at The Square Studio continues to be defined most by the lasting friendships which result from the collaborations that occur here.